GDPR Compliance
The app used for assuring the GDPR/CCPA/APPI/PIPEDA compliance of this site, collects your IP and the email address in order to process the data. For more check
Privacy Policy & Terms of Service
Data Rectification
You can use the link below to update your account data if it is not accurate.
Data Portability
You can use the links below to download all the data we store and use for a better experience in our store.
Access to Personal Data
You can use the link below to request a report which will contain all personal information that we store for you.
Right to be Forgotten
Use this option if you want to remove your personal and other data from our store. Keep in mind that this process will delete your account, so you will no longer be able to access or use it anymore.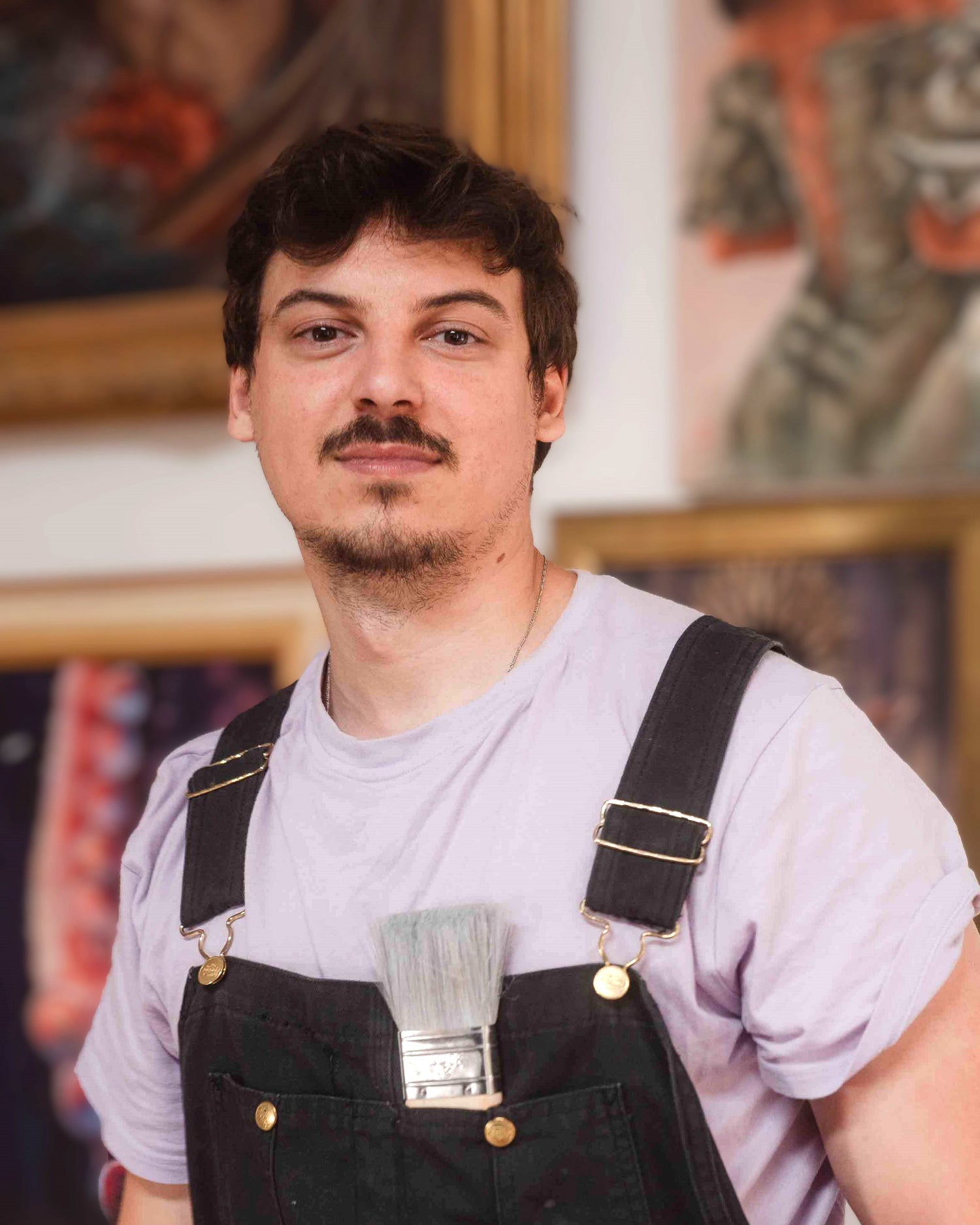 Ich bin Melvin, Künstler aus Berlin. Von Museums-Besuchen als Kind mit meiner Oma, Kunst als Leistungskurs im Abitur bis hin zur Ausbildung zum Kommunikationsdesigner und Arbeit als Grafikdesigner - Kunst zieht sich einfach schon immer wie ein roter Faden durch mein Leben. Daher habe ich mich dazu entschieden, die Kunst und die damit verbundene Freiheit zu meinem Lebensinhalt zu machen.

Jetzt nimmt mich die Kunst Tag für Tag vollkommen ein und begleitet mich fortlaufend in meinem Leben. Das war bisher eine der besten Entscheidungen, die ich für mich selbst getroffen habe. Nun kann ich jeden Tag das machen, was mich inspiriert, motiviert und einfach ganz simpel gesagt: glücklich macht . Dabei versuche ich mich ständig weiterzuentwickeln und innovative Ideen zu visualisieren.

Mir ist das Teilen meiner Kunst und des damit verbundenen Entstehungsprozesses wichtig. Kunst ist für mich kein Hexenwerk und ich möchte jedem einen Einblick "Hinter die Kulissen" geben. Dies tue ich als "Künstler aus Berlin" auf Youtube, Instagram & TikTok und lasse die Welt so an der Entstehung meiner Kunst teilhaben. Meine Posts und Videos — überall steckt ein bisschen von meiner Kunst und meinem Charakter mit drin. 


Dank der wunderbaren Unterstützung die ich bisher erfahren durfte, habe ich es jetzt schon weiter geschafft, als ich es mir vor ein paar Jahren ausmalen konnte. Ich bin gespannt, wohin die Reise noch geht und freue mich, wenn du mich auf diesem Weg begleiten und/oder unterstützen möchtest!
zu den Kunstdrucken